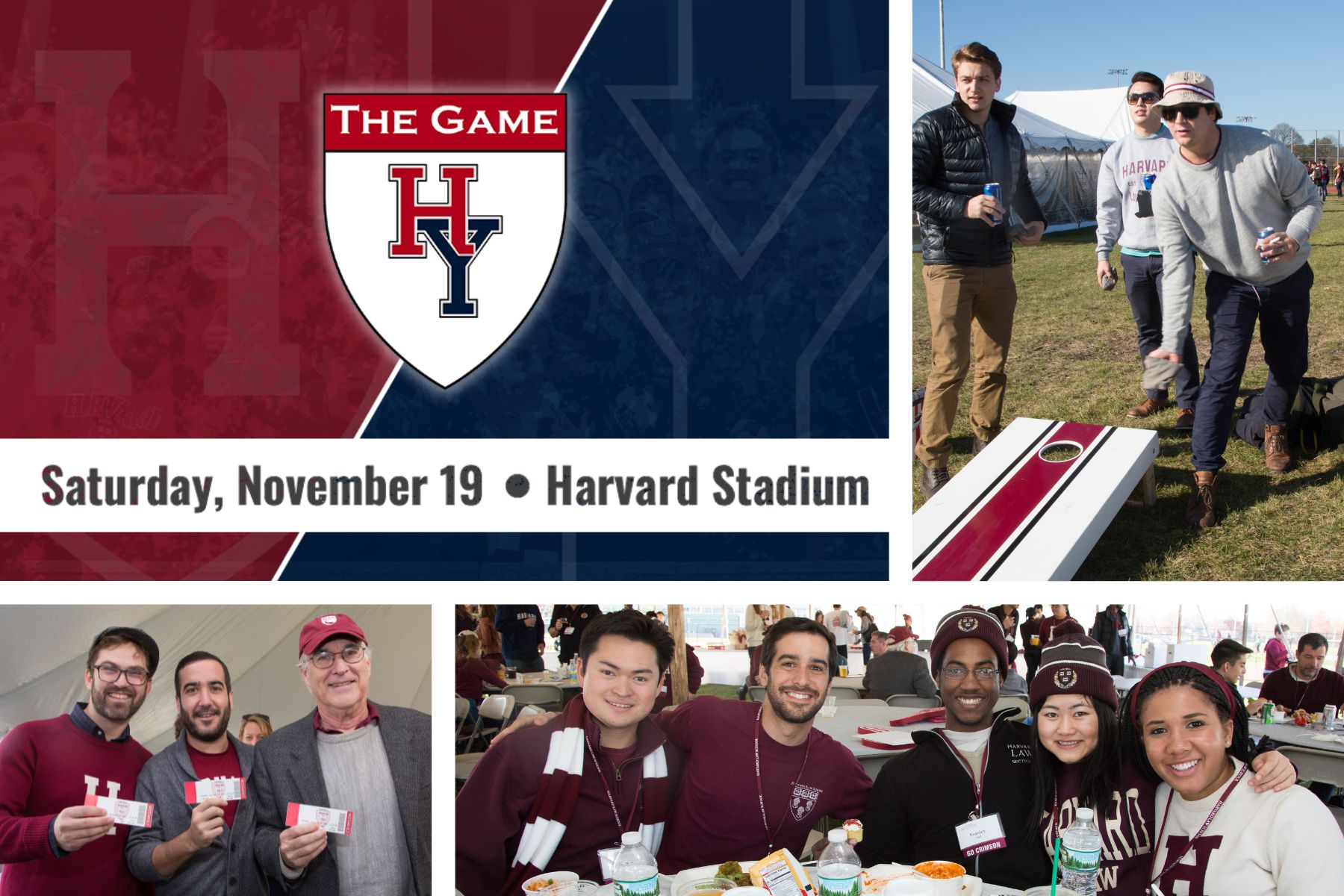 Harvard/Yale Game Tickets & Tailgate
Saturday, November 19, 2022
Tailgate begins 2.5 hours before kick-off

The HLS alumni tradition of tailgating and attending "The Game" returns this year! Wear your best game day attire and join your peers to cheer on the Crimson as they take on the Yale Bulldogs at Harvard Stadium.
Event Details
Saturday, November 19, 2022
Tailgate begins 2.5 hours before kick-off (Kick-off TBD)
Ohiri Field
95 N. Harvard St., Boston, MA 02134
Ohiri Field is located at the corner of N. Harvard Street and Gordon Road, directly across from Harvard Stadium
Tickets
Game tickets purchased through this event will be available for pick up at the HLS alumni tailgate. Details on tailgate location and game day experience will be communicated following registration and leading up to the game. Tailgate includes open beer and wine bar and traditional tailgate foods.
Ticket options:
Football ticket only: $105

Football ticket and tailgate (adult): $150

Football ticket and tailgate (children under 18): $125

Tailgate only (adult): $70

Tailgate only (children under 18): $50

** Game tickets to the HLS alumni block are being sold at ticket face value ($100) and will be in Section 4. Ticket distribution will take place at the tailgate and all individuals in your party will be seated together.
Parking
Your game ticket does not include parking at Harvard Stadium. Details on parking and game day policies can be found here.
Questions
Should you have questions on this event, please contact HLS Alumni Relations at alumnirelations@law.harvard.edu.